Each week, the Tennessee Trial Lawyers Association (TTLA) chooses an attorney to spotlight on their official Facebook page, as a way to share inspirational stories and showcase what TTLA members are working on. Here at Berke, Berke & Berke, we're honored that one of our associate attorneys Timothy J. Crosby was the subject of a recent #TTLAspotlight, because of his community focus and passion for the law!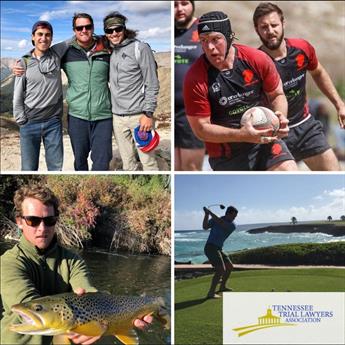 When asked about his experiences supporting communities in various parts of the country, Attorney Crosby shared that "Every member of a community has a meaningful story to tell about their life. For my practice, I try to earnestly listen and give a voice to the stories of need." By offering powerful legal counsel in the areas of personal injury, product liability, medical malpractice, and civil rights litigation, Attorney Crosby has been able to make a significant impact on the lives of others – and to help fulfill our firm-wide mission to make a difference for Tennessee residents.
Read the full spotlight on the TTLA Facebook page here! For more information about our legal services in Chattanooga, just give us a call at (423) 266-5171.